Legal codes are wretched. Try to find out if you can "own a tiger in the state of Virginia".
The State Decoded is a platform that displays legal codes, court decisions, and information from legislative tracking services to make it all more understandable to normal humans. With beautiful typography, embedded definitions of legal terms, and a robust API, this project aims to make our laws a centerpiece of media coverage.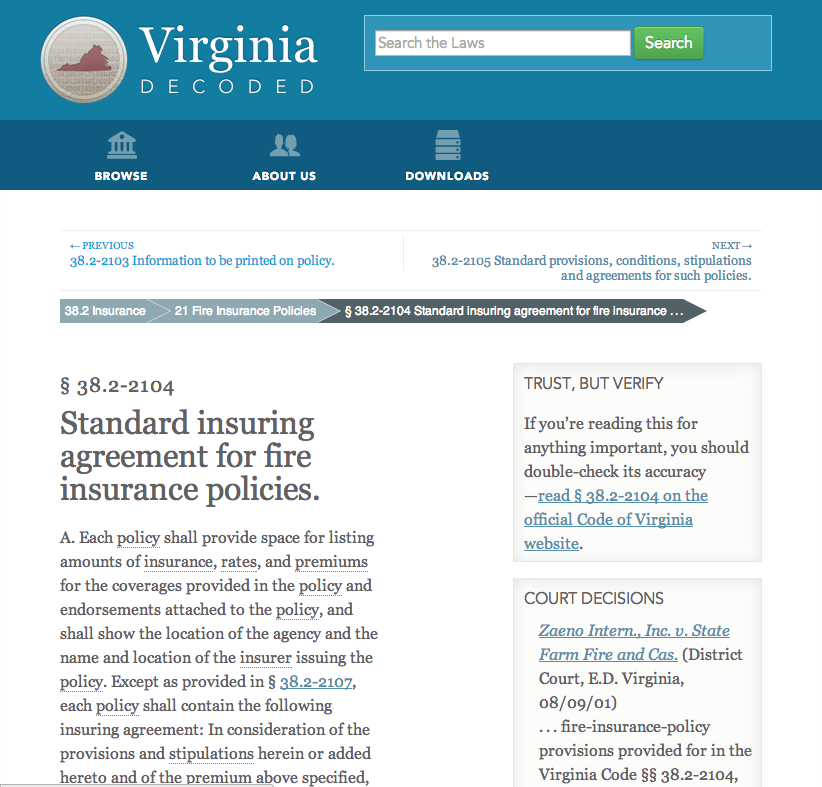 We helped this open source project with the Solr relevancy tuning. While we didn't completely get to the point of being able to ask in plain natural english if we could own a dangerous cat in Virginia, we did get a lot closer!
As the founder of the project Waldo put it: "It's really insulting to call this a mere search engine. The team at Open Source Connections—John Berryman and Doug Turnbull, in specific—designed an implementation of Apache's Solr search platform that's optimized for legal data."
---